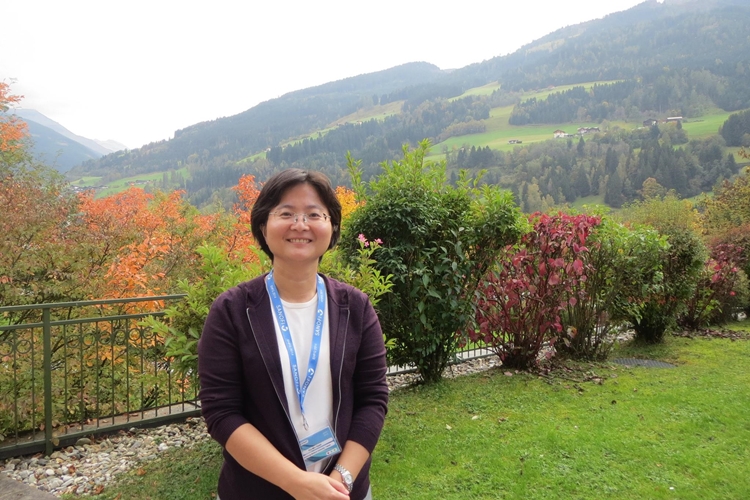 謝慧敏老師
系所:高雄醫學大學公共衛生學系

Email:hsiehhm@gmail.com

電話:(07)312-1101 ext. 2141#45

使用的分析軟體:SAS、Stata、SPSS、Excel

資料庫相關的發表論文:
Health Policy and Program Evaluation/ Cost-Effectiveness Analysis
Hsieh, H. M., Tsai, S. L., Shin, S. J., Mau, L. W., and Chiu, H.C.*(2015), "Cost-Effectiveness of Diabetes Pay-for-Performance Incentive Designs", Medical Care, 53(2): 106-115. (SCI/SSCi, IF=2.941, Ranking 8/70, Health Policy & services; Ranking 15/85, Health care sciences & services; Ranking 26/160, Public, environmental & occupational health).

Hsieh, H. M.*, Bazzoli, G. J., Chen, H. F., Stratton, L. S. and Clement, D. G. (2014), "Did Budget Cuts in Medicaid Disproportionate Share Hospital Payment Affect Hospital Quality of Care?", Medical Care, 52(5), pp. 415-421. (SCI/SSCi, IF=3.22, Ranking 8/70, Health Policy & services; Ranking 9/82, Health care sciences & services; Ranking 24/158, Public, environmental & occupational health)

Hsieh, H.M.* and Bazzoli, G. J. (2012), "Medicaid Disproportionate Share Hospital Payment: How Does It Impact Hospitals' Provision of Uncompensated Care?", Inquiry 49(3), pp. 254-267 (SCI/SSCI, IF=0.654, 66/72, Health Care Sciences & Services).

Bazzoli, G.J.*, Lee, W., Hsieh, H.M. and Mobley, L.R. (2012), "The Effects of Safety Net Hospital Closures and Conversions on Patient Travel Distance to Hospital Services", Health Service Research, 47(1), pp. 129-150. (HSR, SCI/SSCI, IF=2.407; Ranking: 12/49 (Health Policy & Services); 19/69 (Health Care Sciences & Services).

Hsieh, H.M.*, Clement, D.G., and Bazzoli, G.J. (2010). "Impacts of Market and Organizational Characteristics on Hospital Efficiency and Uncompensated Care", Health Care Management Review, 35(1), pp. 77-87. (SSCI, IF=1.875, Ranking=19/49, Health Policy & Services).

Bazzoli, G.J.*, Clement, J.P. and Hsieh, H.M. (2010), "Community Benefit Activities of Private, Non-Profit Hospitals", Journal of Health Politics, Policy and Law, 35(6), pp.999-1026. (SCI/SSCI, IF=1.24)
Clinical Outcomes and Pharmacoeconomics / Pharmacoepidemiology
Liu, C. C, Hsieh, H. M., Wu, C. F., Hsieh, T. J., Huang, S. P., Chou, Y. H., Hung, C. H., Wu, W. J. and Wu, M. T.* (2015). "Long-term prescription of α-blockers decrease the risk of recurrent urolithiasis needed for surgical intervention-a nationwide population-based study", PLOS one, accepted on Feb 27th 2015. (Equally contribution to the work with the first author). (SCI, IF=3.534, Ranking 8/55, Multidisciplinary Sciences).

Wu, I. C., Hsieh, H. M., and Wu, M. T.* (2015). "A Short-term Risk-Benefit Analysis of Occasional and Regular Use of Low-dose Aspirin in Primary Prevention of Vascular Diseases: A Nationwide Population-based Study", BMJ open, 5: e006694. (SCI) (SCI, IF=2.063, Ranking 43/156, Medicine, general & internal).

Simpson, R.J.*, Tunceli, K., Ramey, D.R., Neff, D. R., Kern, D.M., Hsieh, H.M., Wertz, D.A., Stephenson, J. Marrett, J., E., Tomassini, J.E., and Jacobson, T.A. (2013), "Treatment Pattern Changes in High-Risk Patients Newly Initiated on Statin Monotherapy in a Managed Care Setting", Journal of Clinical Lipidology, 7(5), pp.399-407. (SCI, IF=1.583; Ranking 176/261, PHARMACOLOGY & PHARMACY).